"PaaS, Path to the Future" is a multi-part post about the Platform as a Service topic, the latest and hottest technology trend in Cloud computing today. In this post, I will introduce a PaaS scenario on how entrepreneurs and Startups can benefit by adopting a PaaS.

PaaS Scenario
In today's world, entrepreneurs are sprouting everyday with amazing innovative ideas which are shaking the industry and driving the new trends in technology. One of their biggest challenges is access to capital. Venture Capitalists who are willing to invest in their ideas are requiring higher returns on their investment in a short period of time. These Startups must be prepared to grow their business quickly. But to do so, they must be able to attract the right people and keep the talent in-house. They require to have access to various software capabilities to drive their innovation for delivering competitive products. They have to either build or have access to a platform with a scalable infrastructure to accommodate the requirements of their current capacity and future expansions. Due to the lack of sufficient funds, they are faced with a dilemma to figure out where to invest their limited funds but still achieve their business goals.

[AdSense-C]

As part of their business model, Startups must focus on hiring the right talent to keep pace with the need to innovate. Although there is a great need to have a platform with a flexible and scalable infrastructure to develop and run their software, building one from scratch is costly. Furthermore, they don't want to bear the responsibility of procuring the hardware, software, networking equipment and ensuring uptime, and maintaining new, or replacing aging equipment.



Loading ...
In this case, they may consider a Platform as a Service (PaaS) as an option. PaaS provides them with cost savings on hardware, infrastructure, IT staffing and systems administration. It provides them access to tremendous computing power, middleware, a development environment and other microservices capabilities to help drive their innovation. The platform will also be accessible from across the globe to accommodate their distributed team. For Startups, considering a PaaS is a viable option to help them focus on their core business.
In my next posts, I will be discussing the various parts that make up a PaaS, and few usage scenarios on how enterprises can leverage the platform.
About the Author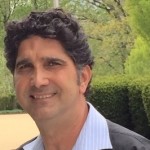 Sami Joueidi holds a Masters degree in Electrical Engineering and an Enterprise Architecture certification from Carnegie Mellon. He has over 20 years of experience as a technical leader of complex IT projects for Fortune 500 firms, in diverse roles such as Systems Integrator, DevOps, Cloud Architecture, Enterprise Architecture and Software Development & Release Management. He guides customers on how to leverage the latest technology trends to their advantage and helps them with their Cloud adoption strategies.

© Sami Joueidi and www.cafesami.com, 2015. Excerpts and links may be used, provided that full and clear credit is given to Sami Joueidi and www.cafesami.com with appropriate and specific direction to the original content.